We Cover
5 Elements Testing & Balancing
5 Elements / Panch Tatva ( Fire, Eath, Space, Water, Air ) imblancing plays a major role in Vastu Dosha. Brahamaand is completed with Panch Tatvas Only. A Premises is formed with these 5 Elements only. This is non-ignorable part in Vastu Analysis & Corrections & must be balanced.
Testing with Special Tools & Softwares
Advance Level Equipments Utilisation for Dosha Solution
Graphical Bar Chart with Accurate Readings
100% Dosha Balancing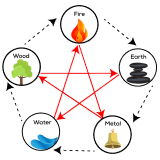 5 Elements Testing & Blancing.
We are having expertise in 5 Elements Blancing & this helps a Jataka to get rid from TriDosha ( Vaat, Pitt & Cough ) & Trigunas ( Rajas, Tamas & Satva ) & blessed Jataka with Prosperity & Gains.
My video
Information Sharing via YouTube Channel
Choose From
Related Services
There are so many who can figure costs, and so few who can measure values.