Just a few words
About Our Company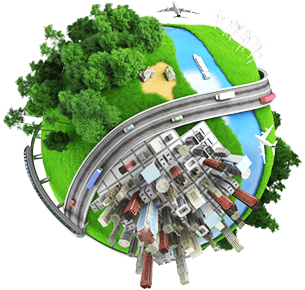 We love nature and we protect it.
Acharya Sandeep Pulasttya Ji having Decade+ experience in criterea. Done lot of research work on various critical vastu doshas & successfully solved the issues with positive effects. Acharya Sandeep Pulasttya Ji is A VASTU Consultant & ASTROLOGER providing expertise of Vastu Consultancy & Astrological Services all around India and having hundreds of satisfied clients list. He consists an experience of more than a decade in this criteria. He not only have expertise in VastuShastra but also in Astrology ( Vedic Jyotish, Nakshatra Nadi Jyotish, Red Book, Cuspal Inter Linking, Krishna Murti (KP), Horary & Numerology )
Acharya Sandeep Pulasttya Ji Granted By Title in Research, "Vastu Tatva", "Vastu Acharya" & "Jyotish Tatva", "Jyotish Acharya" from ICAS, Chennai & ABSJM, Jalandhar.
He used unique self build techniques and advance tools to rectify vastu dosha in construction. He also used Astrology with Vastu. It helps a jataka to comes out from problems more easily & completely.
He is conceptualized to solve every problem by simple and highly effective remedies which are arising out of Vastu defects, such as- unwanted family disputes, breakups, misunderstandings, social issues, relationships, long term disease influence, long term or repeated mental disturbance, sleeping disorders, interruption or loss in business or career, self or company branding issues, less or no concentration of children in studies, problems in career, drinhing smoking drugs addiction, no child or difficulty in childbirth, regular miscarriage, sudden untimely death, accidents, litigations, property issues, debts, cash flow, no or less money savings, unwanted expenditures, repeatedly bad performance of electronics and electrical equipment, repeated hurt by fall or by any equipment, fire and etc.
After deep analysation of any structure, provide accurate prediction, consultation with highly fast effective remedies for the perfect solutions of the problem(s). This is his first and final objective. He don't care for how long the time it takes and how much limitless and tireless labour he have to do, in doing so.
He works on the Principle : There are so many who can figure costs, and so few who can measure values.
What our clients are saying?
My right hand was paralyzed due to wrong physiotherapy, no treatment was working, my close friend recommend Sandeep Ji, he visit to my house for vastu corrections and recommend to install Pyramids, within a month from pyramids installation a miracle happened and I started recovering back, Its 3 months and I am able to drive scooty. Thanks Acharya Sandeep ji for everything.
Ajay Gupta Retd. Branch Manager- SBI, Meerut

My business is running smoothly after the Pyramids and Devta Installation in my Factory. After establishing a plant, I got big orders but suddenly everything Stops. With passing time, I start thinking to close or to sale the plant. As per my wife's advice I talk to many known vastu shastri but no one clicks to me, then I online found Sandeep Ji, He promised me for the soon revival of plant and sale & he kept his promise well. I am now having orders delivery in pending. Excellent Vastu Shastri which I met, but luckily.
Lokendra Rawal Food Industrialist, Ghaziabad

I have met numbers of astrologers and vastu consultants of not only Meerut but of India, they all tells that you are like this and that. What happened from these telling's? Nothing. Only Sandeep ji provide me the Best solutions for my life problems. Great Thankss.
Ajit Singh Pundir Senior Manager - Health, Bareilly

Since last 8 years I am taking benefits of astrology and vastu consultations of Acharya Sandeep ji. Not only I but peoples in my contact to those I refer him are fully satisfied from him and gets benefits in various fields of life.
Vikas Jain Charted Accountant, Lucknow

If you really want the Astro & Vastu solutions of your problems Just Contact Him. He is the Best Best Best Vastu Consultant and Astrologer. This I have to say only. If don't believe, try Him.
Pawan Arora Govt. Civil Contractor (A+ Grade), Agra
ONLY BEST RESULTS
What you are looking for?
How Our Vastu Consultation Services are Different?
Decade+ Experience
Acharya Sandeep Pulasttya Ji having Decade+ experience in criterea. Done lot of research work on various critical vastu doshas & successfully solved the issues with positive effects
32 Zone Analysis
In analysing Vastu doshas we devide a construction in 32 Zone and thereafter pointout the key doshas on various parameters of our's. It helps to pin out the actual zone(s) having vastu doshas & in providing perfect remedy
Remedy with Unique Techniques & Tools
We use unique self build techniques and advance tools to rectify vastu dosha in construction. With there help the possiblity of any error or mistake reduced to 1% only & this helps us to build satisfied clientage
Highly Fast Effecting Remedies
Vastu Doshas Remedies we suggest are highly fast effecting & provides tremendious transformating results. Though these remedies are quite costly & seams overbudget for some but to get something one have to pay something