We Cover
Fengshui Consultations & Remedial Solutions
Fengshui has been identified as both non-scientific and pseudoscientific by scientists and philosophers and has been described as a paradigmatic example of pseudoscience. Fengshui, sometimes called Chinese geomancy, is an ancient Chinese traditional practice which claims to use energy forces to harmonize individuals with their surrounding environment. More broadly, Fengshui includes astronomical, astrological, architectural, cosmological, geographical, and topographical dimensions.
5 Elements Balancing Analysis & Remedy
Fast & Positive Results
Energy Testing before & after Solution
Improve Wealth, Happiness, Long Life & Family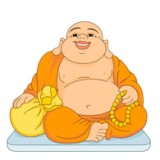 Fengshui Consultations & Remedial Solutions.
We are having expertise in Fengshui Consultations & Remedial Solutions of a premises & this helps a Jataka to get rid from Vastu Doshas completely. Hire Us & get relief in Short Period & Make your Life Easy To Live.
My video
Information Sharing via YouTube Channel
Choose From
Related Services
There are so many who can figure costs, and so few who can measure values.