We Cover
7 CHAKRA Testing Healing
Chakras play a vital role in determining the health. These Chakras literally translate to 'Wheel' or 'Circle'. These are the energy centers of the body and absorb and circulate Prana or life energy across the body. Each Chakra has been identified with a gland and organs, and the energetic nature (color, sound vibratory rate, etc.) of each chakra is related to the physiological and psychological status and functioning of the glands or the organs to which it corresponds. Depletion/ Blocking/ Imbalance of Chakrs(s) causing the disruption of the biological and chemical processes of the organ leading to the malfunctioning of the organ causing the Non-Infectious diseases. Once the related chakras (depleted/ blocked/ imbalanced) of the person are energized, the organs related to the functioning of the Chakras get energized and will function normally eliminating the disease and bringing normalcy in the human body.
WE HAVE AURA, 7 CHAKRAS THERAPY CENTRE IN MEERUT (UTTAR PRADESH) AND GREATER NOIDA (UTTAR PRADESH).
Medicines & Treatment Starts working after Healing
Finencial Growth Starts in Short Time Period
Finencial Growth & Disease Cure & Recovery Starts in Short Time Period
Lot of Unsolveable Issues related to Once Life Covered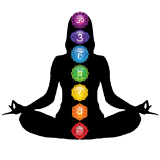 7 CHAKRA Testing Healing.
We are having expertise in 7 CHAKRA Testing Healing & this helps a Jataka to get rid from various Diseses completely. Hire Us & get relief in Short Period & Make Your Life Easy To Live.
My video
Information Sharing via YouTube Channel
Choose From
Related Services
There are so many who can figure costs, and so few who can measure values.