We Cover
Black Magic Testing & Remedy ( Person / Construction )
Can people do Black Magic? Definitely they can. If positive uses are there, negative uses are also there. One Veda, the Atharvana Veda is dedicated to the use of energies for both positive and negative. If there are Positive Energies then there ar Negative Energies too present. Negative Energies are curse to once life. Black magic, Nazar dosh, Bandhan dosh, Dead energy are various types of Negative energies on Person & on Structures on which we practice scientifically.
100% Successfull Remedial Solution.
Solutions with Unique Techniques
Testing Before & After Remedy
Remedy of Both Person & Construction Performed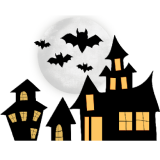 Black Magic Testing & Remedy.
We are having expertise in Black Magic Testing Healing & this helps a Jataka to get rid from various Problems completely. Hire Us & get relief in Short Period & Make Your Life Easy To Live.
My video
Information Sharing via YouTube Channel
Choose From
Related Services
There are so many who can figure costs, and so few who can measure values.